Craig Holliday FCIOB, head of construction with AWE – the provider of the warheads for the UK's nuclear deterrent – tells CM how it's the breadth and diversity of scope and opportunity that makes construction so great.
What made you go into construction?
My dad was a heating engineer, and I would work with him during the school holidays and occasional weekends. The sites were not very large, so you got to know the other trades quickly. I was in awe of how the projects would come together – from shabby dilapidated shells into sparkling new homes or offices.
I was intrigued as to how it all worked, how it was pulled together, the translation from drawings into reality – something that still remains with me today. The projects get bigger, and the end product changes, but the fascination still remains.
It is interesting now to look back and, although the projects were much smaller, the principles of successful project delivery still remain the same irrespective of
size and complexity.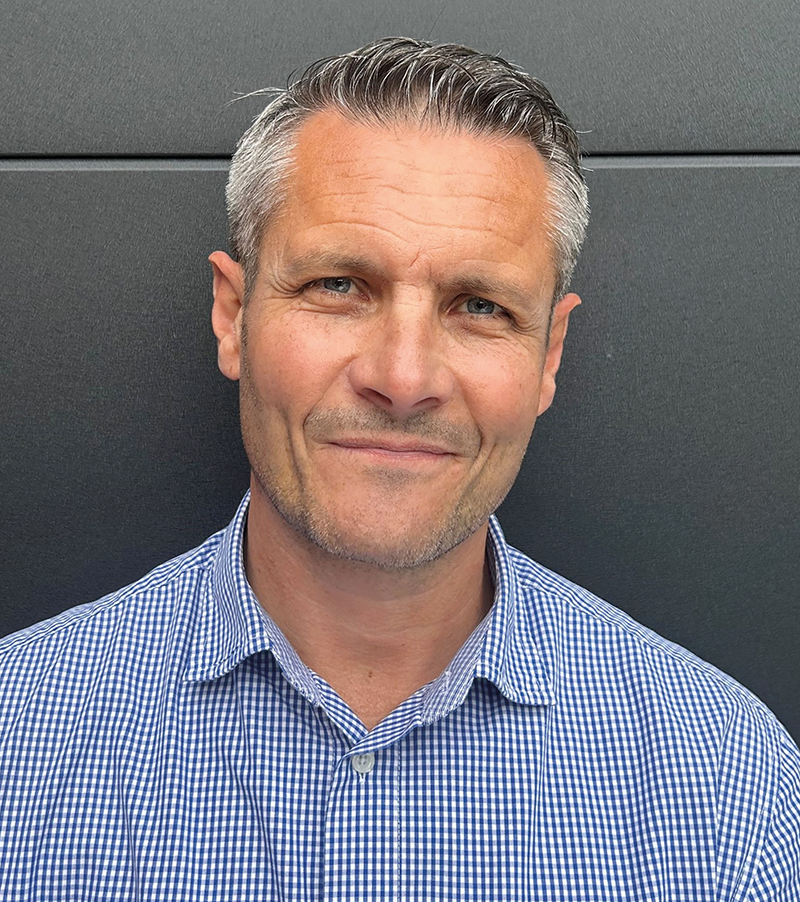 What do you remember from your first project?
It was a rather impressive but tired and worn-down townhouse just off the Finchley Road in north London. At the time (late 1980s) there was a lot of refurbishment projects going on in the area and it seemed like every other house had a skip outside and was covered in scaffolding. I remember the people, their characters, the humour. It felt like spending the day with your mates rather than working.
You would laugh all day while learning new skills – it was the best environment to work and learn in. Something I look back on now is the diversity on the job too: different ethnicities, social backgrounds and accents. All working together to deliver the same project, with a great atmosphere.
It is one of the reasons I think the construction industry is a great industry for young people – it is an industry that is so diverse in both its workforce and its scope. It is an environment where you can learn new skills and techniques in a setting where you can put them to immediate use and benefit.
What was the best advice you were given?
The best advice is often the simplest advice. Early in my career I was fascinated with how everything came together, what happened when and how in a project's life cycle, even if I didn't know what a project's life cycle looked like at the time.
I probably wanted to know too much detail about everything, trying to have an in-depth understanding of all aspects of the industry. I was advised that our industry was far too broad and diverse to know everything and that I was far better understanding the principles of good construction delivery rather than trying to achieve detailed knowledge and understanding of all its areas.
It has served me well over the years, feeling confident that no one knows everything and building trust in others, better placed than yourself to deliver what is required.
Craig Holliday CV
Atomic Weapons Establishment (AWE)
Head of construction 2021 to present
Principal construction manager 2013 to present
Senior construction manager 2012-13
Construction manager 2008-12
Senior clerk of works 2005-08
Worcester Bosch Heat Systems
Senior technician 1998-2005
British Gas
Time-served apprenticeship and engineer 1989-94
How do you think becoming a fellow has helped you in your career?
Personally, it gave me a huge sense of achievement. One thing I love about the industry is that there are many routes into levels of management and leadership within construction.
From someone who started as an apprentice heating engineer, I think I was always looking for a level of recognition within construction management. Following the routes of chartered membership within the CIOB gave me that and becoming a fellow was something that I always wanted to complete. 
What advice would you give to someone starting in construction today?
Make the most of the opportunities that are placed in front of you and do not focus on being too specific at the start of your career. I come across a lot of apprentices and graduates that are not sure which direction they want to take in the industry and some that are set on a very strict and structured pathway.
If training opportunities are placed in front of you that do not fit your specific direction, take them anyway. The industry is very diverse in nature: any learning and development opportunities you can get in any stage of your career will not be wasted and will serve you well in your future.
What has changed the most about construction since you've been working in it?
Without doubt the safety culture and legislation behind it. It is now woven into everything we do on our sites and senior leadership on our projects are driving it.
When I started in the industry it was an afterthought and construction workers were placed at an unnecessary risk. Thankfully legislation has changed, and the industry has become immensely focused on the health, safety and wellbeing of its workforce.
All of which needs to continue and the focus on mental health issues increase – as the statistics for the construction industry remain concerning.
The post 'No one knows everything; build trust in others better placed to deliver' appeared first on Construction Management.