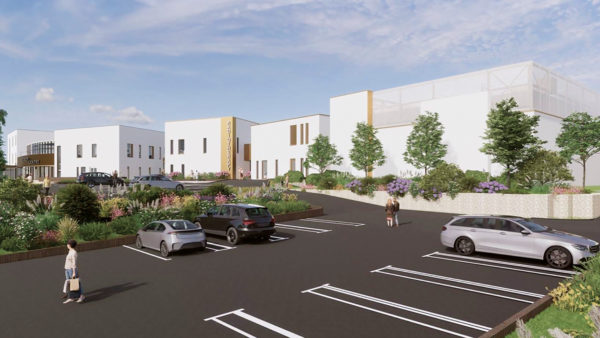 Northampton Committee member Kelly Attwood hosted a radiotherapy bunker site visit recently for fellow CIOB members.
Attwood and her team at Morgan Sindall were behind the visit to the Milton Keynes University Hospital Radiotherapy Centre. 
The new centre is an extension to the hospital's Cancer Centre and will house two state-of-the-art medical linear accelerator (Linac) bunkers. The scheme includes new consulting rooms and a new CT suite. 
The building is split into three blocks: block 1 and 2 are traditional steel frame and SFS construction and block 3 is the concrete bunker.
The bunker walls are up to 2.6m wide and the roof slab is 1.4m deep with over 90 tonnes of reinforcement. 
Construction work is due to be completed in spring 2024.
The post Midlands members visit Milton Keynes radiotherapy build appeared first on Construction Management.