CIOB has assembled a coterie of construction gurus to chair its new advisory panels.
The panels – sustainability, heritage, innovation, quality, health and safety, EDI, global and UK – provide expert knowledge on key policy priority areas in line with CIOB's corporate plan, at a global, national and regional level.
Eddie Tuttle, policy, external affairs and research director at CIOB, said: "The CIOB under its Royal Charter has a responsibility to promote the science and practice of building and construction for the benefit of society through education, research and engagement with the industry and the public.
"Members of the advisory panels are experts in their field with a wealth of knowledge and passion for influencing the built environment across all areas of the globe.
"Their support is invaluable in assisting us with developing and implementing strategies, policies and practice that tackle key policy issues including preparing responses to government consultations and parliamentary inquiries."
Sustainability: Chris Gorse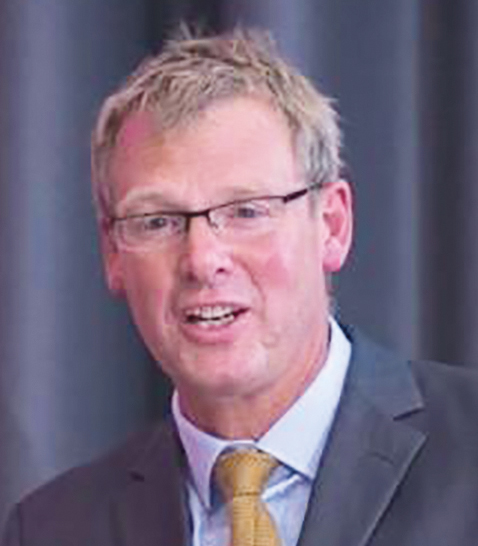 Chris Gorse is professor of Construction Management and Engineering at Loughborough University, and a long-standing CIOB member. He has a particular passion for enhancing ethics, standards and skills across the sector, furthering the CIOB's reach and impact, and has 35 years of industry and research experience.
Heritage: Rebecca Thompson
Rebecca Thompson is the English Heritage senior estate manager for the North Territory, soon to join the team at St Paul's Cathedral as director of property. Her passion and expertise are in the care, maintenance and restoration of historic buildings. She is a fellow and past president of CIOB.  
As chief value officer at Cohesive, Dave Philp is responsible for creating sustainable value for clients across their asset life cycle. He was seconded in the UK Cabinet Office in 2011 as head of BIM implementation. He is a fellow of CIOB (and past trustee) plus ICE and RICS.
Global: Michael Gallagher

Michael Gallagher is development director with Royalton Group, which works in housebuilding across the UK and Ireland.
He has a long affiliation with CIOB, having joined as a student member in 2001 and is a past vice chair of the CIOB Europe Regional Hub.
UK: Professor John Edwards

John Edwards is a practitioner consultant with specialist practice Edwards Hart and part-time educator with the Environment Study Centre and University of Wales. A member of CIOB for over three decades, he specialises in climate change, quality and building conservation.
Chris Keast is a CIOB fellow who had a successful career as a building surveyor, then moved into education at Nottingham Trent University.
Living with a life-limiting industrial disease, his work focuses on making the built environment accessible for people with disabilities.

A past president and CIOB fellow, Paul Nash led the institute's Construction Quality Commission. He sits on the Industry Safety Steering Group, which drives industry culture post Grenfell, and was appointed to the Building Advisory Committee, set up following the Building Safety Act in 2022.
The post Experts picked to chair CIOB Advisory Panels appeared first on Construction Management.