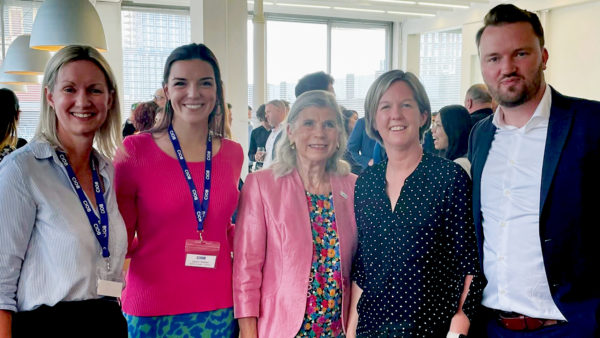 This summer CIOB partnered with Building Brum for an event exploring the role of environmental, social and governance (ESG).
A Golden Decade of Birmingham saw a panel of five ESG champions discuss how ESG has shaped master planning and regeneration, from Perry Barr to Paradise Birmingham.
They focused on what needs to happen within the sector to enhance and create healthy, strong communities.
The panel was chaired by CIOB president Sandi Rhys Jones and comprised: Philip Nell, director of property and investment, Birmingham City Council; Alan McCartney, partner, Howells; Simon Raiye, development director, HBD; Danny Miller, social value manager, Lendlease; and Tom Wraight, regional director, Careys.
Through the discussion it became evident that collaboration is a crucial factor in driving meaningful change – and is the presidential theme Rhys Jones will be focusing on throughout her term at CIOB.
Birmingham City Council's Nell stressed the importance of data-sharing. "Sharing data will not only help to drive down the cost of a project, but it will improve collaboration within the supply chain helping us understand what is needed where, and when, in order to fully achieve ESG goals."
Sponsors were Building Services Now, Solus, Cavendish, ScanTech Digital, Careys and APiC UK.
The post Building Brum: Experts focus on ESG at Birmingham event appeared first on Construction Management.