Change is the only constant thing in the world, and the automotive industry abides by this statement. Every automaker releases new models every year and discontinues old, outdated models. However, there are some cars that resonate with enthusiasts more than others. If there were a list of now-discontinued cars in India that enthusiasts want, we believe it would look very similar to this one. Below are 10 cars that most of India wants to see make a return. So, if you're interested in learning which cars these are, here is the list.
Tata Sierra
One of only two cars in this list confirmed to make a return to the Indian car market is the Tata Sierra. Earlier this year, the company showcased the Sierra concept and has confirmed the SUV for production. This time around, the Sierra will be launched as a five-door model instead of a three-door model. However, for true automotive enthusiasts, the old three-door Sierra will always remain on top.
Honda Civic
Next up is the D-segment sedan from the Japanese automotive giant, Honda Cars India, that we all want back. It is the iconic Honda Civic. This sedan had some of the most cutting-edge looks when it was first launched, and to this date, it remains one of the most sought-after models. We hope this company hears what everyone wants and gives this sedan back to the Indian market. However, realistically, that will not be happening, as recently the company announced that they will only be launching SUVs in the coming period in India.
Fiat Punto Abarth
One of the first hot hatchbacks in India, Fiat Punto Abarth, is a legendary vehicle. Many enthusiasts would love to see this hatchback make a return. A render showing a two-door version of this hatchback went viral a while ago, but if something like it made it to the market, it would shake the increasingly popular hot hatch market in India.
Tata Hexa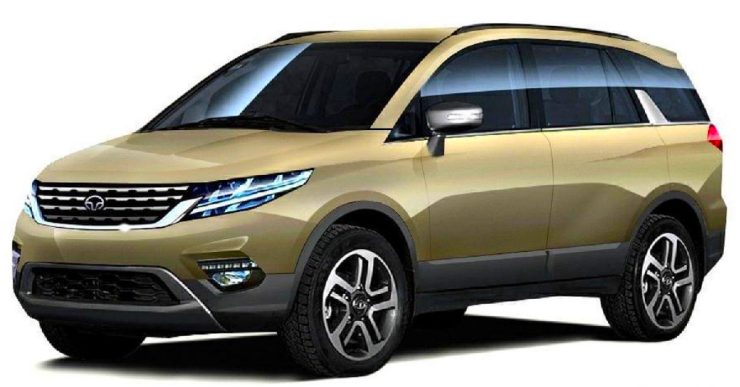 Picture
The now-discontinued sporty MPV from Tata Motors, the Hexa, is one of those vehicles that should definitely make a return in India. If the company works a little harder, it can become a formidable rival to the Toyota Innova Crysta and Hycross. A new Hexa in India can make things harder for the Toyota MPVs.
Renault Duster
The second vehicle on this list that will actually be making a return to India is the new Renault Duster. The upcoming Duster will be extremely muscular and bold, taking things up a notch. It will boast a large boxy design and most likely become one of the best SUVs in the mid-size segment, the one in which it started when it first went on sale in India.
Ford Mustang
Ford India may have left the Indian car market; however, it has still not left the hearts of many Indians. The Mustang sports car from Ford has recently received its newest generation, but most likely, it will not be coming to India. But it is one of those cars that is extremely popular in India, and people would love to see it make a return in the country.
Mitsubishi Lancer
The Mitsubishi Lancer was one of those sedans that screamed performance even before performance sedans were a thing in India. Its sporty design captured the hearts of many enthusiasts, and for a long time, they have been craving the return of this legend. Everyone, including us, would love to see the Mitsubishi Lancer make a return with its aggressive and sharp styling and a powerful, robust engine.
Ford Fiesta
Internationally sold as a hatchback, India only received the Fiesta in its sedan format, but it was still one of the most sporty-looking vehicles in India. When it comes to Ford cars, it was truly an icon, and people want to see the return of this badge in India. Most likely, this won't be happening as Ford has already exited India, and currently, there are no signs of it making a return to our country.
Maruti Suzuki Omni
There are only a handful of cars in India as iconic as the Maruti Omni. As one of the country's first minivans, the Omni is a cultural icon in India. The model was discontinued back in 2020, and ever since then, it has been missed by many people. It is one of those vehicles that should definitely make a return as a modern offering.
Volkswagen Polo
The Volkswagen Polo is, hands down, one of the most popular hatchbacks in India, even after being discontinued. This hatchback is loved by true automotive enthusiasts who love to modify their vehicles and push the car to its limit. Many people have modified Polos to make huge amounts of power, and for this reason, a lot of people want it back in India.